In October 2018, Dynamic Archives: naming and identification was installed as a small-scale cube exhibition in the reception area to the Rare Book & Manuscript Library. Curated by Kimberly Springer, Celeste Brewer and Yingwen Huang, our intention was to make visible the thoughtful labor and ethical thinking that RBML's archivists put into description. In addition to holding degrees in archival science and years of study, archivists have to keep up with the latest practical and ethical developments in the field.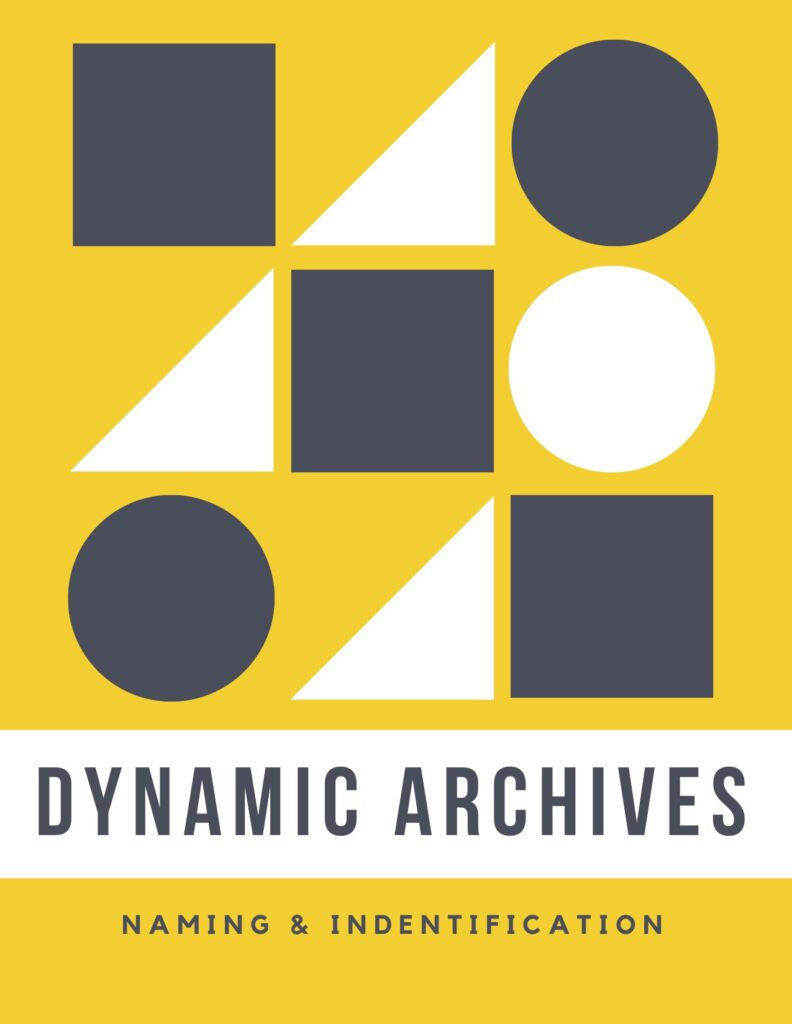 Dynamic Archives: naming and identification takes recent examples in oral history, American history and Chinese history to illustrate how descriptive practice in archives and special collections change with the times, but also in response to challenges to historically exclusionary and white, patriarchal supremacist practices that obscure many lived experiences. This exhibition also demonstrates how improved descriptive practices can improve the researcher experience and enhance discovery.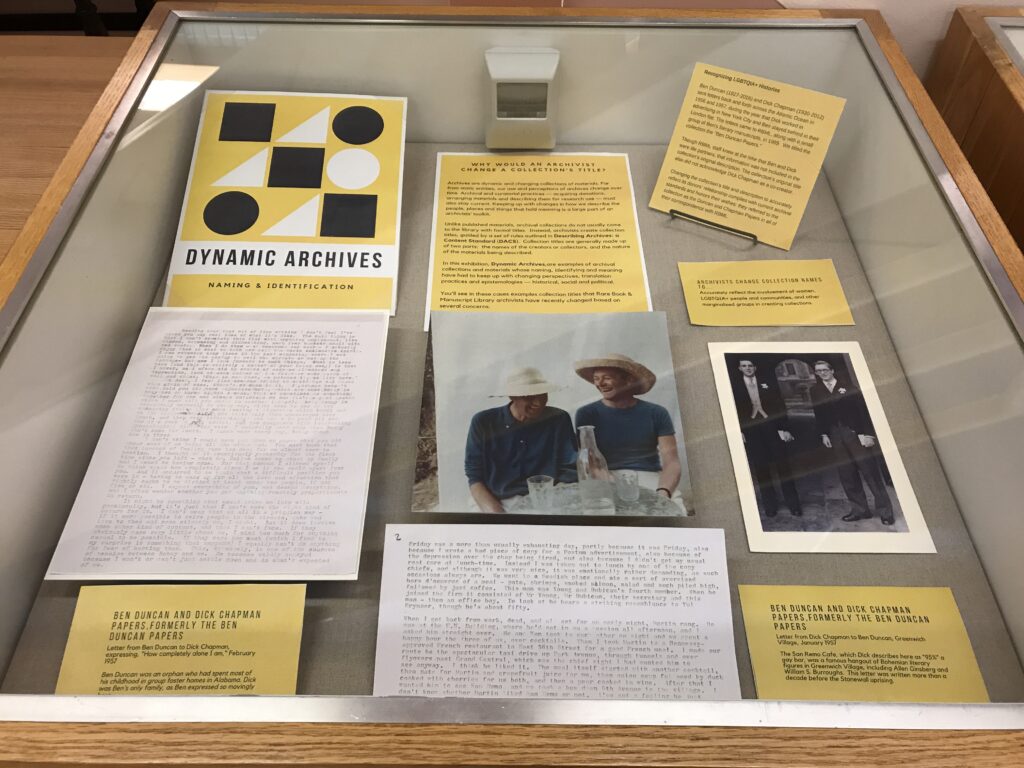 Archival Science Terminology
archival description: n. ~ 1. The process of analyzing, organizing, and recording details about the formal elements of a record or collection of records, such as creator, title, dates, extent, and contents, to facilitate the work's identification, management, and understanding.
Archival description is similar to the process of bibliographic description…A key difference is that, in the absence of a title page to serve as the chief source of information, archival description requires a significant amount of the content of the description to be supplied from the context of the materials being described…archival descriptions are intended to be updated if materials are added to the collection. – Society of American Archivists, archivists.org
provenance: n. (provenancial, adj.) ~ 1. The origin or source of something. – 2. Information regarding the origins, custody, and ownership of an item or collection.
Provenance is a fundamental principle of archives, referring to the individual, family, or organization that created or received the items in a collection. – Society of American Archivists, archivists.org
Further Reading
Dynamic Archives exhibition announcement
Celeste Brewer, "The Ben Duncan and Dick Chapman Papers Come Out"; "Reprocessing reveals role of disability in Randolph Bourne's radicalism," "Eleanor Roosevelt Speaks for Herself: Identifying 1,257 Married Women by their Full Names"
Michelle Caswell, "Teaching to Dismantle White Supremacy in Archives," The Library Quarterly: Information, Community, Policy, Volume 87, Number 3, July 2017
poster: "Identifying and Dismantling White Supremacy in Archives, Content," produced by Michelle Caswell's Archives, Records, and Memory Class, UCLA Fall 2016